Current news: Salmon
Catch up with the current news on salmon in British Columbia. Why are the salmon in decline, and how will this affect the people who rely on them?
30 min newsreel
Media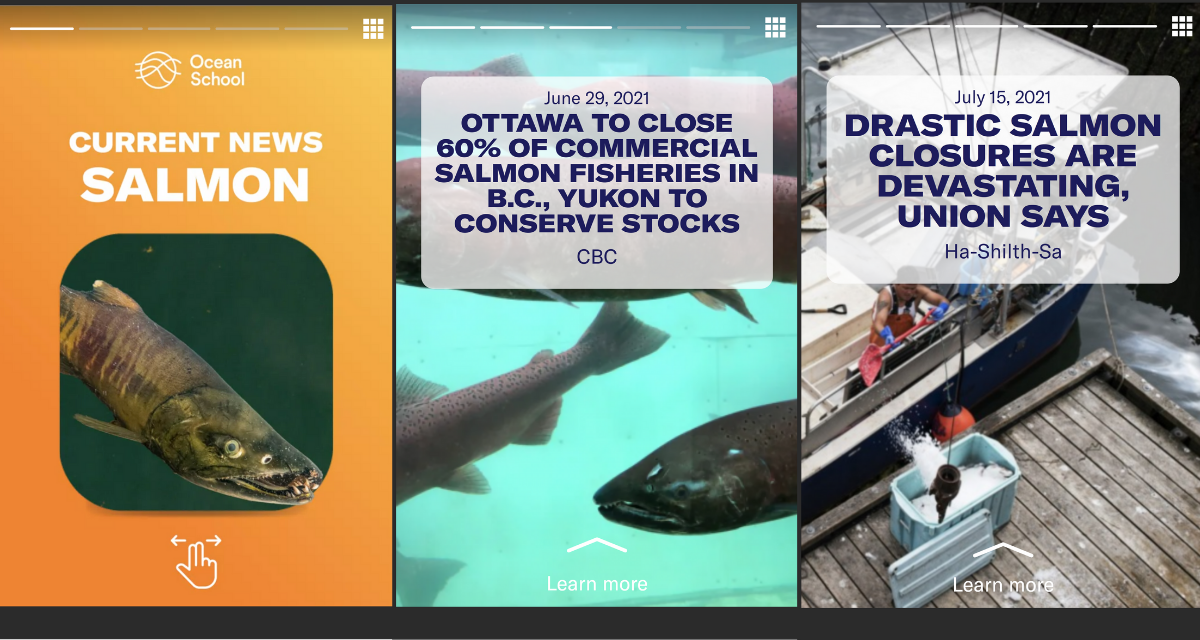 Activity
Reflection: Students are asked to identify what they think the most important finding or idea is from the current news.