Herring chronicles
(Wán̓aí chronicles)
A curated timeline of news stories, highlighting the Haíɫzaqv's long struggle to win back their rights to manage the herring fishery, which has sustained them for thousands of years. This timeline chronicles bureaucratic and legal challenges which the Haíɫzaqv have had to face, while also celebrating Indigenous autonomy, perseverance, and the spirit of gvi'las.
10 min interactive
Media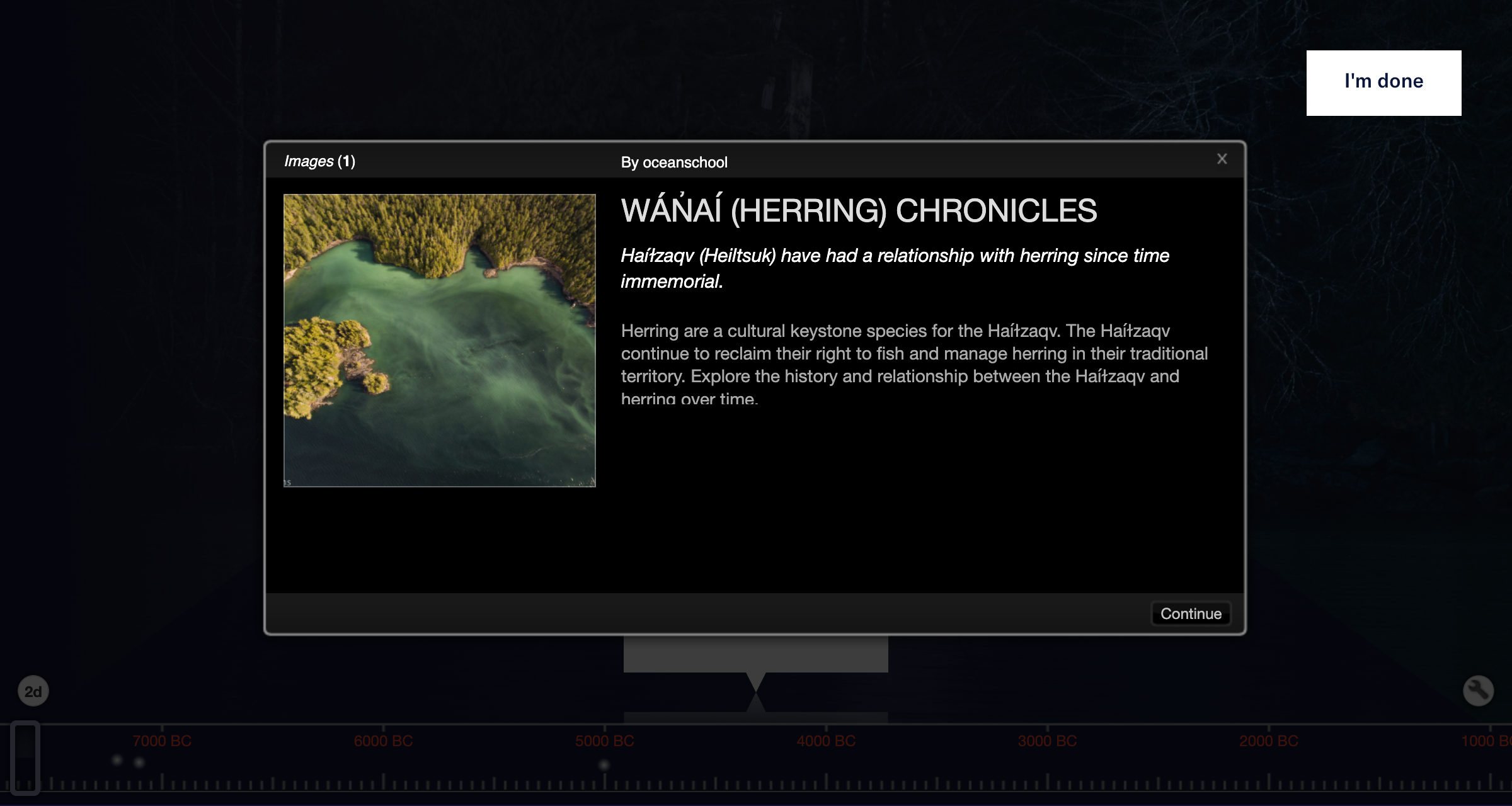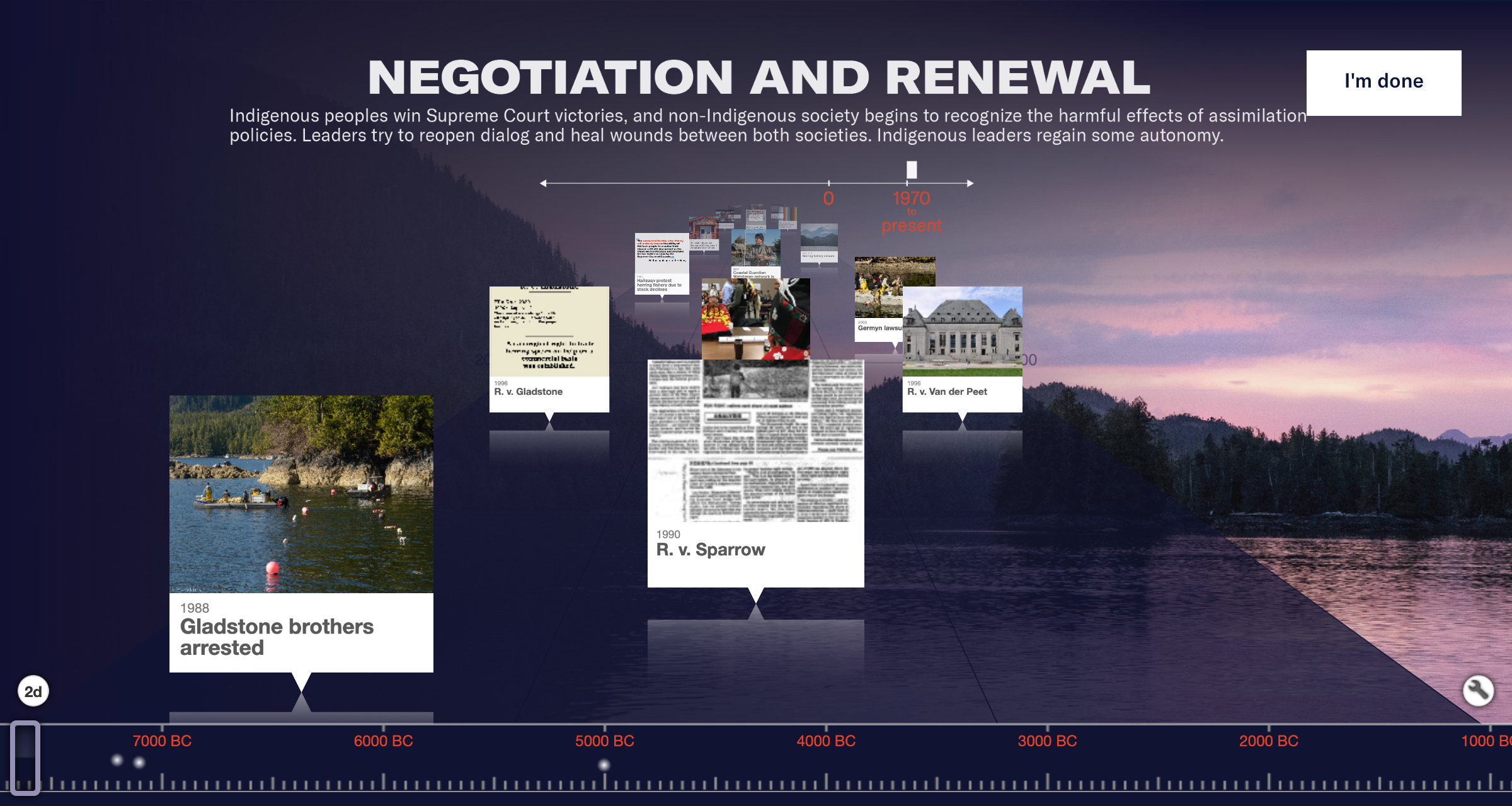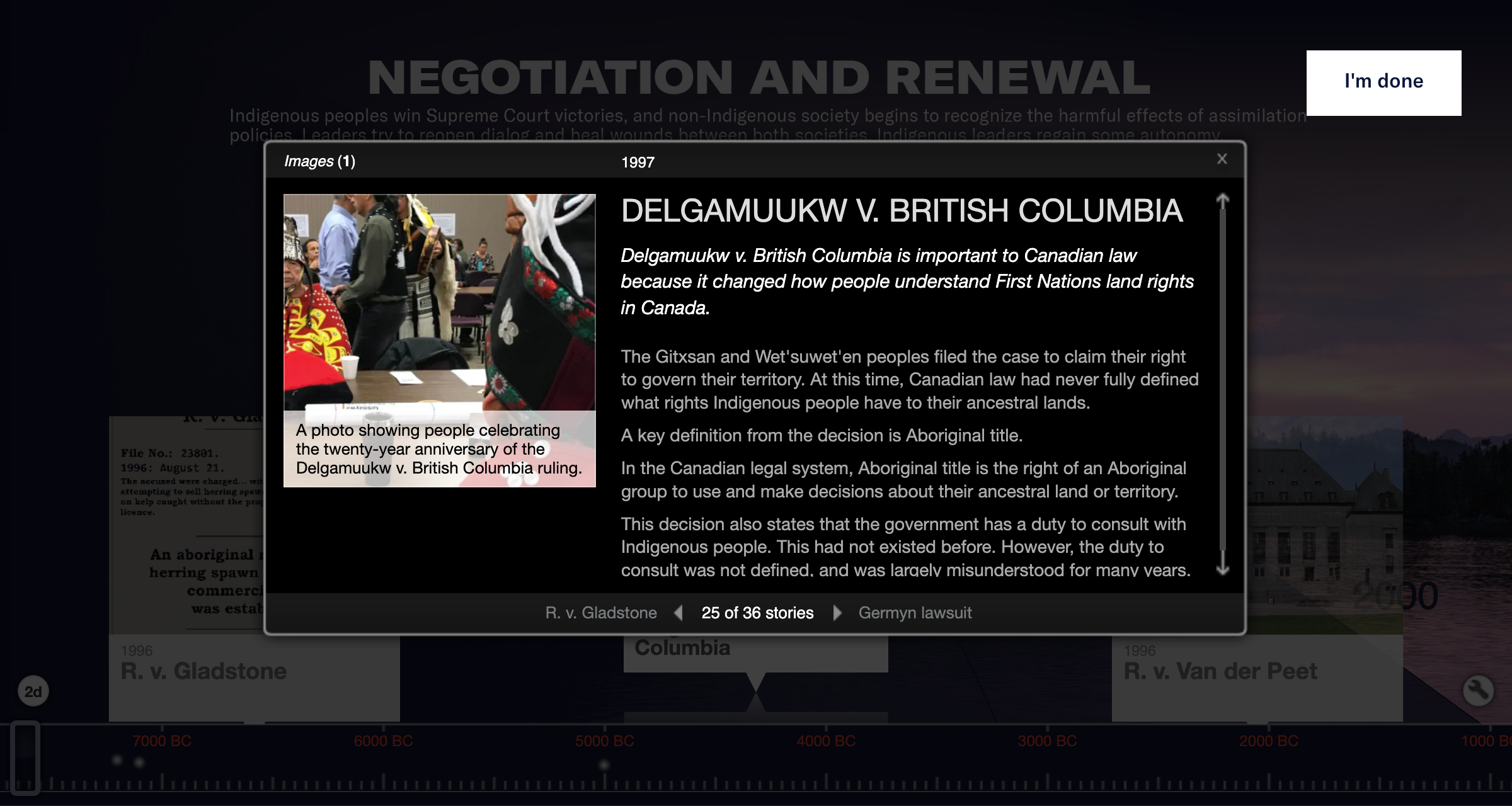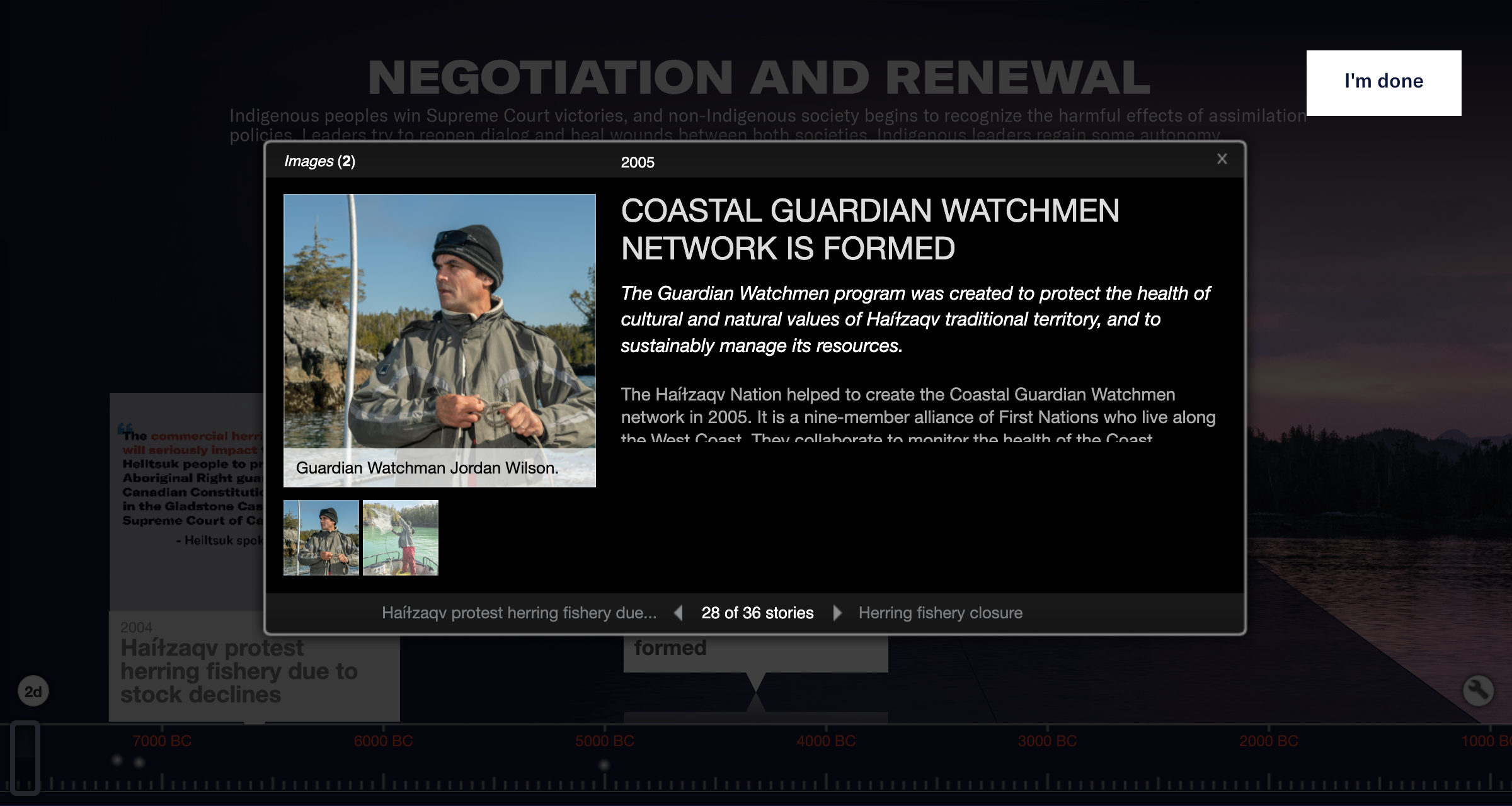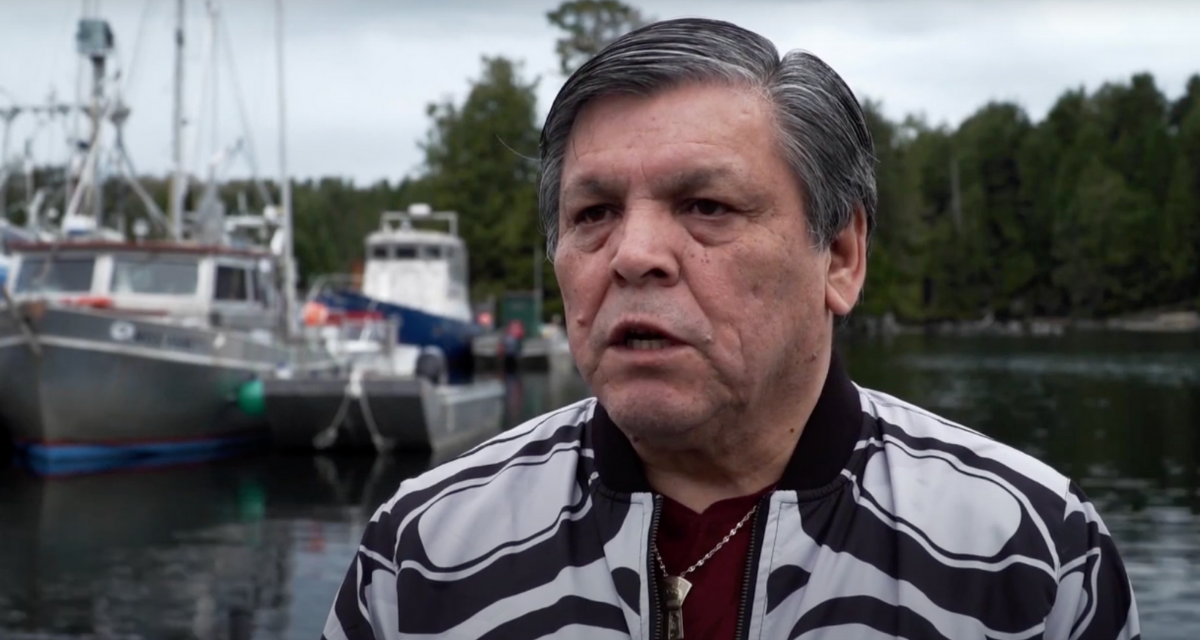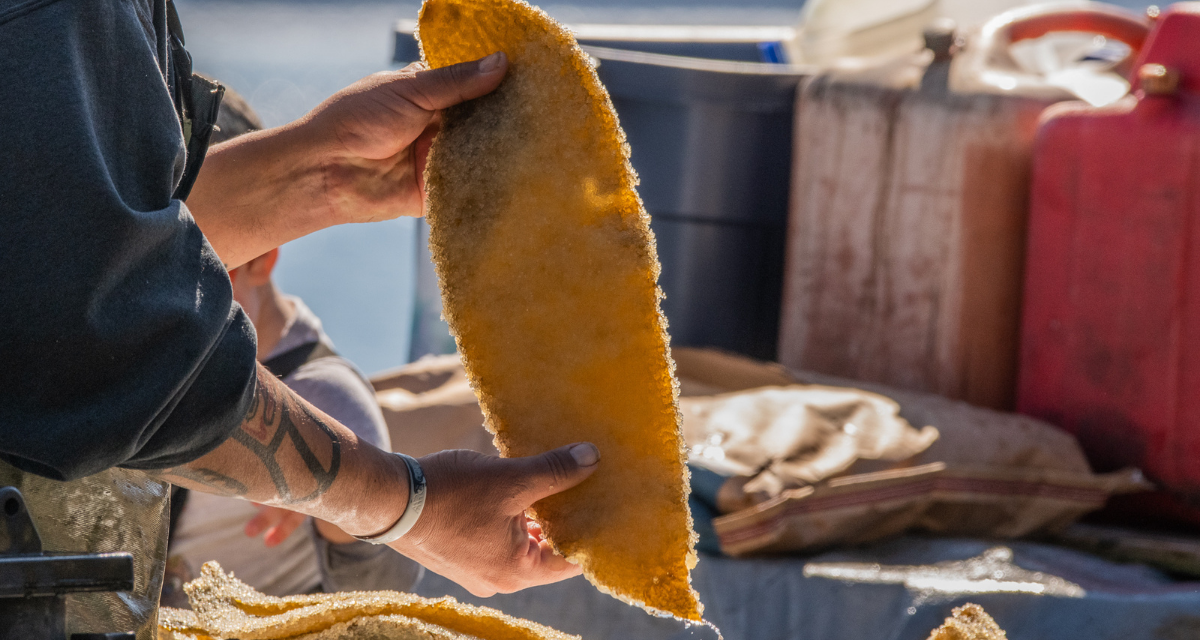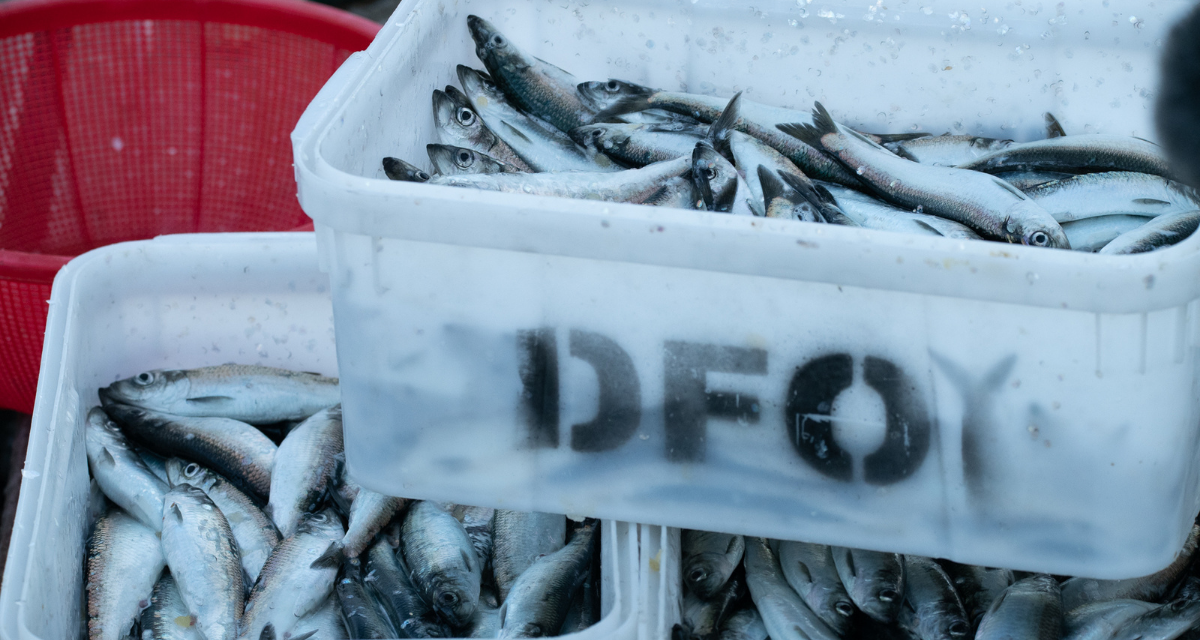 Activity
Postcard: Students create a postcard that captures the details of one event in the Wán̓aí (herring) chronicles timeline.
Teaching tip: Indigenous cultures are contemporary cultures. Make sure your classroom resources show the continuity of Indigenous cultures from past to present.
Alert: Approach discussion of residential schools with sensitivity. Counselling support may be appropriate for some learners.